About The Book
Kevin and the Light of Destiny is about a young boy named, Kevin who longs to be a treasure hunter.  He's given his chance when he's asked to help retrieve a mystical relic that if not recovered could unravel the universe.  Only problem, the relic isn't here on this earth.  Sci-Fi, fantasy and adventure abound in this all ages epic.
About The Creator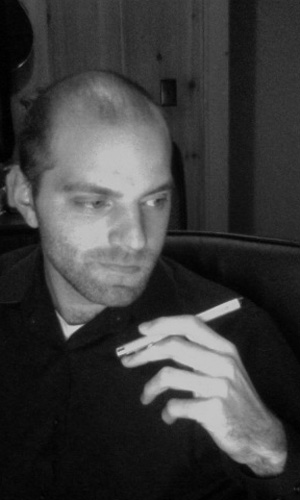 Michael Regina is an award winning film editor, painter/illustrator. He is largely known for his portraits and comics work. His portraits and paintings have been cited in Jacksonville, FL's "Arbus" magazine, and he's represented by several local galleries. They can also be found in many private collections throughout the region. He is proficient in many traditional and digital media, including; oils, ink, charcoal, Photoshop, Adobe CS3 products and Painter.
His comics and illustration work have grown in popularity beginning with his online graphic novel, From Death Til Now. He is currently a working on a new graphic novel project and seeking publication. Aside from developing his own projects, Michael has served as an assistant on the last two volumes of Scholastic's popular series, Amulet by Kazu Kibuishi.  He is currently seeking literary representation.
For formal training, Michael studied at the University of North Florida, where he received a BFA in Painting and Drawing. His paintings won several awards as a student, including a purchase award into UNF's permanent collection for his painting "Rodney." He studied under several painting masters, including portrait artist Kyle Keith.
Michael resides in his life-long hometown of Jacksonville, FL with his wife, daughter, cat and dog. When not making art he enjoys reading, watching movies/television, traveling, singing songs by Journey and making his family laugh.